Back to all Articles
8/3/2017 - Putnam Leasing Named Exclusive Vehicle Leasing Sponsor for Acclaimed Auction House Gooding & Company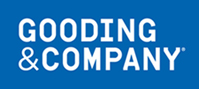 FOR IMMEDIATE RELEASE
Putnam Leasing Named Exclusive Vehicle Leasing Sponsor for
Acclaimed Auction House Gooding & Company
SANTA MONICA, Calif. (August 3, 2017) – Gooding & Company, the official auction house of the Pebble Beach Concours d'Elegance®, is pleased to announce that it has signed an exclusive sponsorship deal with Putnam Leasing for The Pebble Beach Auctions. Putnam Leasing is an industry leader in exotic and collector car financing and is uniquely positioned to offer maximum flexibility with customized leases that are tailored to the individual client's needs.
"We are thrilled to have Putnam Leasing as a sponsor and to offer our clients the option of leasing their next collector car," states David Gooding, President and Founder of Gooding & Company. "Putnam's expertise and personalized experience aligns with our passion and approach to car collecting and customer care."

Steven Posner, CEO of Putnam Leasing, announced he was very excited about the exclusive sponsorship agreement with Gooding & Company for the upcoming Pebble Beach Auctions. Posner further stated, "Putnam is pleased to provide clients with leasing alternatives to acquire their next dream car. Putnam has been providing customized leases for clients for over 30 years with each lease as unique as its collector."
Gooding & Company recognizes the knowledge and resources that Putnam Leasing offers for individuals looking to finance their next collector car. Putnam Leasing representatives will be available on-site at The Pebble Beach Auctions presented by Gooding & Company to assist clients with inquiries regarding financing options. Please contact Gooding & Company to learn more about being prequalified before the auction house's upcoming event.
The Pebble Beach Auctions
Dates: Friday, August 18 at 6:00pm and Saturday, August 19 at 11:00am
Location: Equestrian Center, Corner of Stevenson Drive and Portola Road, Pebble Beach, CA
Public preview: Wednesday, August 16 - Saturday, August 19
Auction catalogues: $100, includes admission for two to the viewing and the auctions
General admission: $40, includes admission for one to the viewing and the auctions
Live auction broadcast: www.goodingco.com
Facebook: www.facebook.com/GoodingandCompany
Twitter: @goodingandco #GoodingPebble
Instagram: @goodingandcompany #GoodingPebble
Snapchat: @goodingandco
Phone: 310.899.1960
About Gooding & Company
Gooding & Company's auctions, now in their second decade, produce market-leading prices and deliver to a worldwide reach of clients and enthusiasts. So far in 2017, spectators and patrons from over 50 nations have witnessed this year's auctions live in high-definition video broadcast via our webcast. Gooding & Company's annual Scottsdale Auctions will take place on January 19 and 20, 2018, in charming Old Town Scottsdale, AZ. In addition, the auction house's annual Amelia Island Auction will be held on March 9, 2018, in Amelia Island, FL. Bidder registration forms, press credentials and additional auction information are available at www.goodingco.com or by calling 310.899.1960. Follow Gooding & Company on Facebook, Instagram, Snapchat, YouTube and Twitter.
About Putnam Leasing
Since 1983, Putnam Leasing has been designing leases for drivers who ultimately want to own their cars. As a result, there are many term, residual and payment options available. Putnam's leases are as unique and as individual as the clients who request them. Rarely are two leases structured alike. Each and every lease is designed for that particular client's needs. Putnam leases offer unheard of levels in flexibility. Early termination and substitutions of collaterals are welcomed without penalty. With a Putnam lease the customer is always right and in the right vehicle.
###
Interested in Purchasing a Car at Auction?
Pre-Apply for an upcoming auction