Back to all Articles
3/24/2016 - Rare 1984 Ferrari 308 GTB QV headed to Mecum 2016 Houston Auction, April 14-16
Rare 1984 Ferrari 308 GTB QV headed to Mecum 2016 Houston Auction, April 14-16. Just in time for tax day, this one of 56, USA-spec 308 GTB's is of course in Rossa Corsa with Tan interior.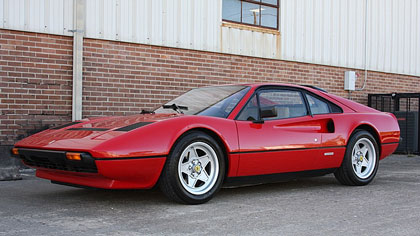 See more about this 308 GT QV here.
Interested in Purchasing a Car at Auction?
Pre-Apply for an upcoming auction